Shielding web app vulnerabilities
With your application vulnerabilities made undiscoverable with application shields, you get time, choice and flexibility to manage your security and development operation the way you want.
Shielding benefits
Remediate your vulnerabilities at speed and scale
Custom shield creation to address your software security defects
14,000+ strong shield library to protect against thousands of exploits
Zero code touch
Minimize third party application risk, address pen test findings, and extend the life of legacy applications
Keeping up with the speed of war
Remediating vulnerabilities is time-consuming and expensive, and as a result often gets delayed, deprioritized, or even ignored, leaving you unnecessarily exposed and unable to get on with business.

And the risk is high — the speed at which exploits emerge following the publication of a new vulnerability is now under one day. And with 50 CVEs published every day, the race starts again tomorrow.

RedShield remediates your vulnerabilities at speed and scale with shields. Shields are a Function as a Service (FaaS) that apply fixes specific to your applications, without touching a line of code. While baseline signatures block common attacks, shields address complex known issues. Shields are built to modify or transform requests and/or responses in the traffic flow to either make the vulnerability undiscoverable or nullify the associated exploit.

We are constantly adding to our library of 14,000+ shields, so if there isn't already a shield to remediate your vulnerability, we can write and deploy one in hours.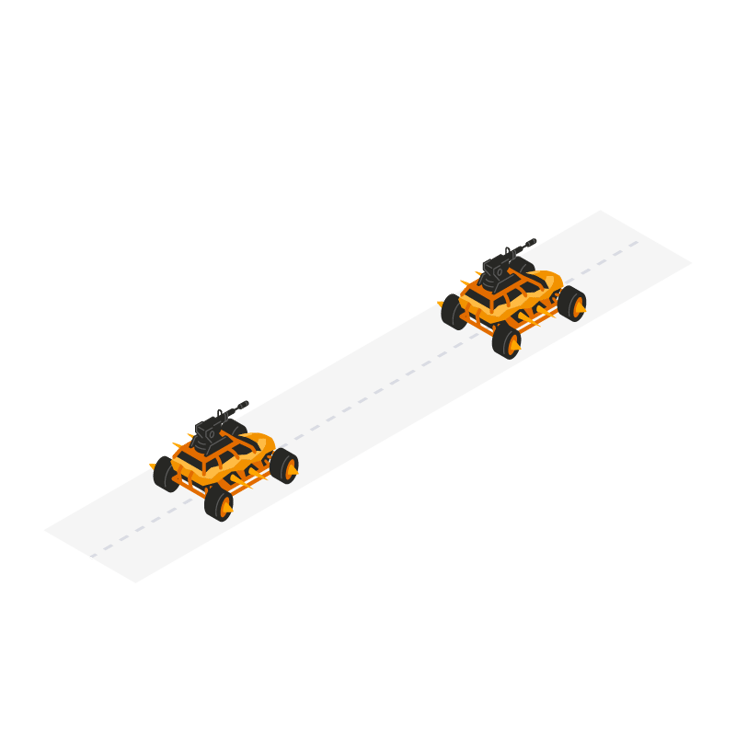 Fix security bugs on your clock
With commercial demand for shorter development cycles, security needs to be integrated into the DevOps process — a shift left — to ensure projects are not derailed by security defects discovered. On the other hand, vulnerabilities can be discovered much later in the application's life — out to the right.

There's more that can be done to help developers on both sides of that equation. That's where RedShield comes in.

RedShield increases flow of the development cycle by remediating any software defects discovered during pen testing or post-release. Developers are no longer interrupted by urgent, unplanned security fixes — meaning they can focus on releasing code to production.

And when — or if — you decide to remediate the code in the application itself, we can remove the shield. No hard feelings — that's exactly what shielding is for!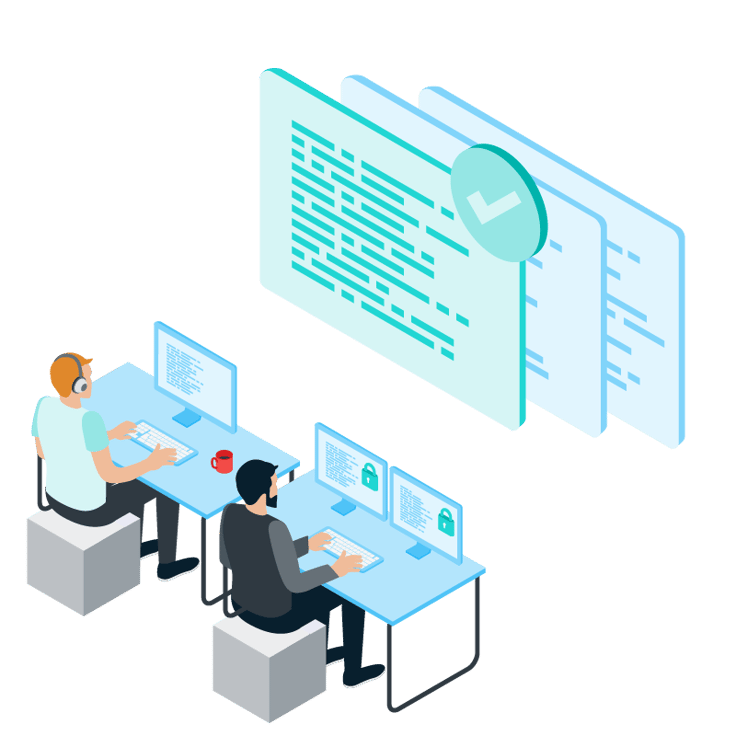 Extend the life of your assets
Securing legacy and third party applications can be a real challenge. Fixes may be cost-prohibitive or even not available, meaning web app vulnerabilities sit on the risk register for years.

RedShield designs creative solutions for tricky problems. Unencrypted sensitive information flowing to and from a third-party app? Easy — RedShield can retrieve, encrypt, then return the information. Software vendors asking for a fortune to add security? We'll do it for a fraction of the cost and before they have time to say 'difficult'.

We take pride in taking on the challenges that no one else will, and in the process, help our clients protect their customers, get the best return on their software investments, and in turn, make security a competitive advantage.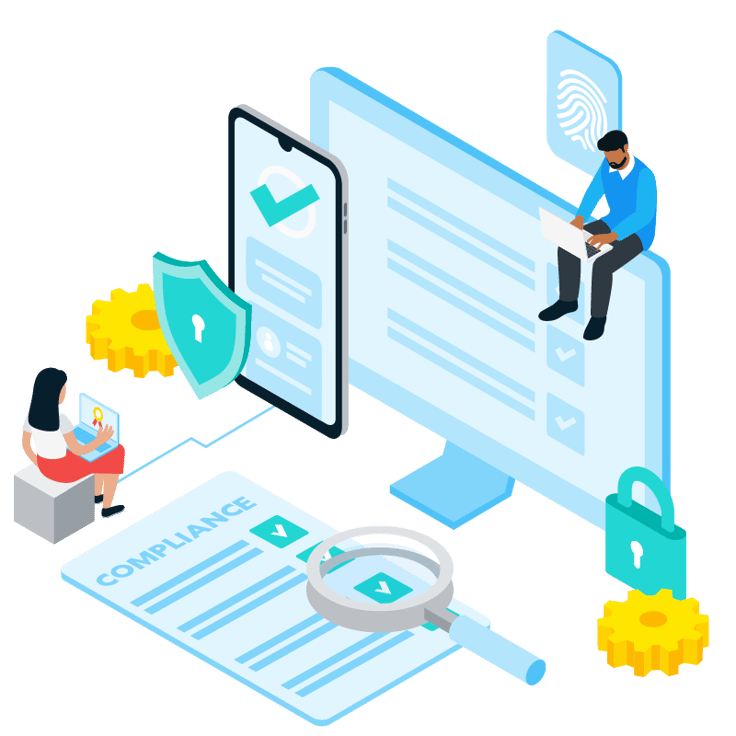 Defer costly upgrades and avoid DX derailment
Security issues can derail digital transformation and component upgrade projects. When serious issues are found during a security audit, often the only obvious solution is to upgrade entire platforms, meaning massive disruption, costs, and delays.

Working with RedShield means enterprises can defer costly upgrades that are only required due to a security issue. We can design and fine-tune custom shields for every discovered issue, meaning you can move forward with peace of mind that security is taken care of.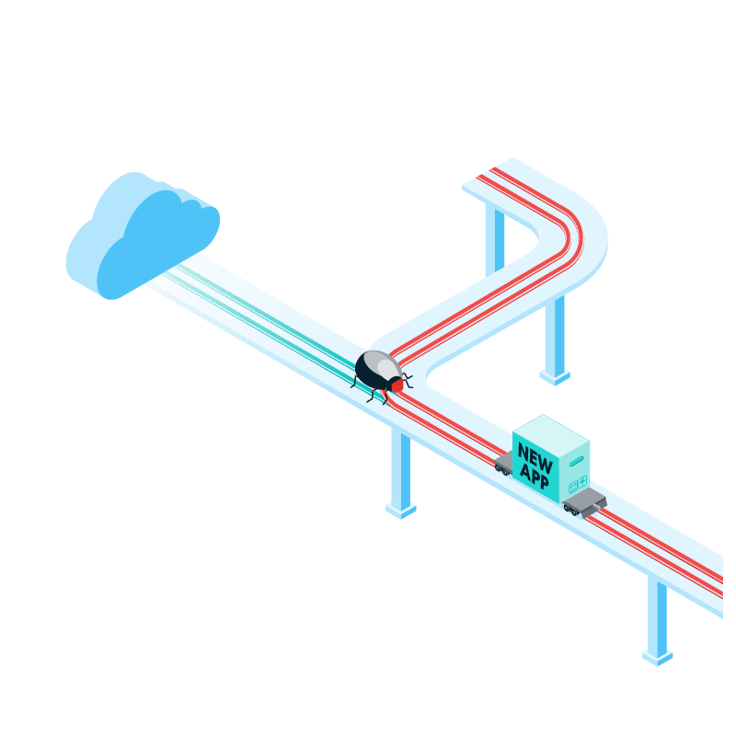 Shielding is a key component of RedShield's Managed Application & API Security Solution
RedShield shields your application and API vulnerabilities from attack, so you can get on with business.

Shields are small blocks of code designed to fix an otherwise exploitable vulnerability in an application. We can get shields up and running in hours, with no integration required, no impact on legitimate application functionality, and without touching your code.

Integrating with your change management, incident management, and operational reporting procedures, RedShield's AI-powered, expert-managed shielding solution becomes an extension of your cybersecurity operation.
"We now don't move anything to the cloud without shielding it."
- Daniel Bowden, CISO, Sentara Healthcare
"The journey with RedShield has been excellent. Everyone we've engaged with is very knowledgeable, and they are extremely responsive. It's what we needed to help navigate the ever-changing digital landscape"
- Patrick Wake, Head of Information Security at FDM Group
"Thanks to RedShield, we've significantly improved the overall security, attack prevention, traffic management and remediation capabilities of our cloud-based workforce management solutions – without hiring a single security operations person."
Ian Hogg, CEO, ShopWorks