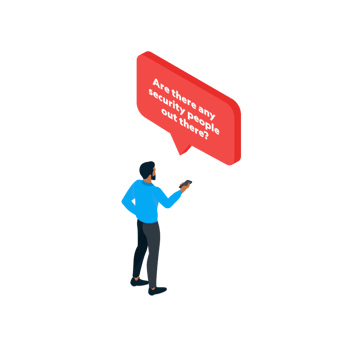 Solving the people problem
While you may have the tools you need, so what? There's a worldwide skills shortage in cybersecurity, which means finding people with the capability even to use your tools can be difficult.
That's why, core to RedShield's managed application security service, is not only the technical tools we use but a skilled team of application security engineers and analysts. Together, our people scan, monitor, and if they find vulnerabilities - write and deploy shields to ensure your applications and APIs remain available and secure. And because cybercriminals never sleep, they're on call 24x7.